NOW Dealer Magazine
NOW magazine is a dedicated, monthly dealer magazine that details the latest products from Horizon Hobby. Each product is highlighted with exciting photography, key sales points, and substantive technical info to help dealers educate their team and customers about new products.
NOW magazine was a major undertaking for the the in-house Creative department within Horizon Hobby. I lead a team of designers, copywriters and photographers through an in-depth concepting process. We studied other in-house magazines and consumer publications to make sure we were providing a publication that was both impactful and exciting, but also had the substance dealers needed.
In addition to providing art direction for the magazine, I also initially organized the process and schedule for production and assisted in copy editing.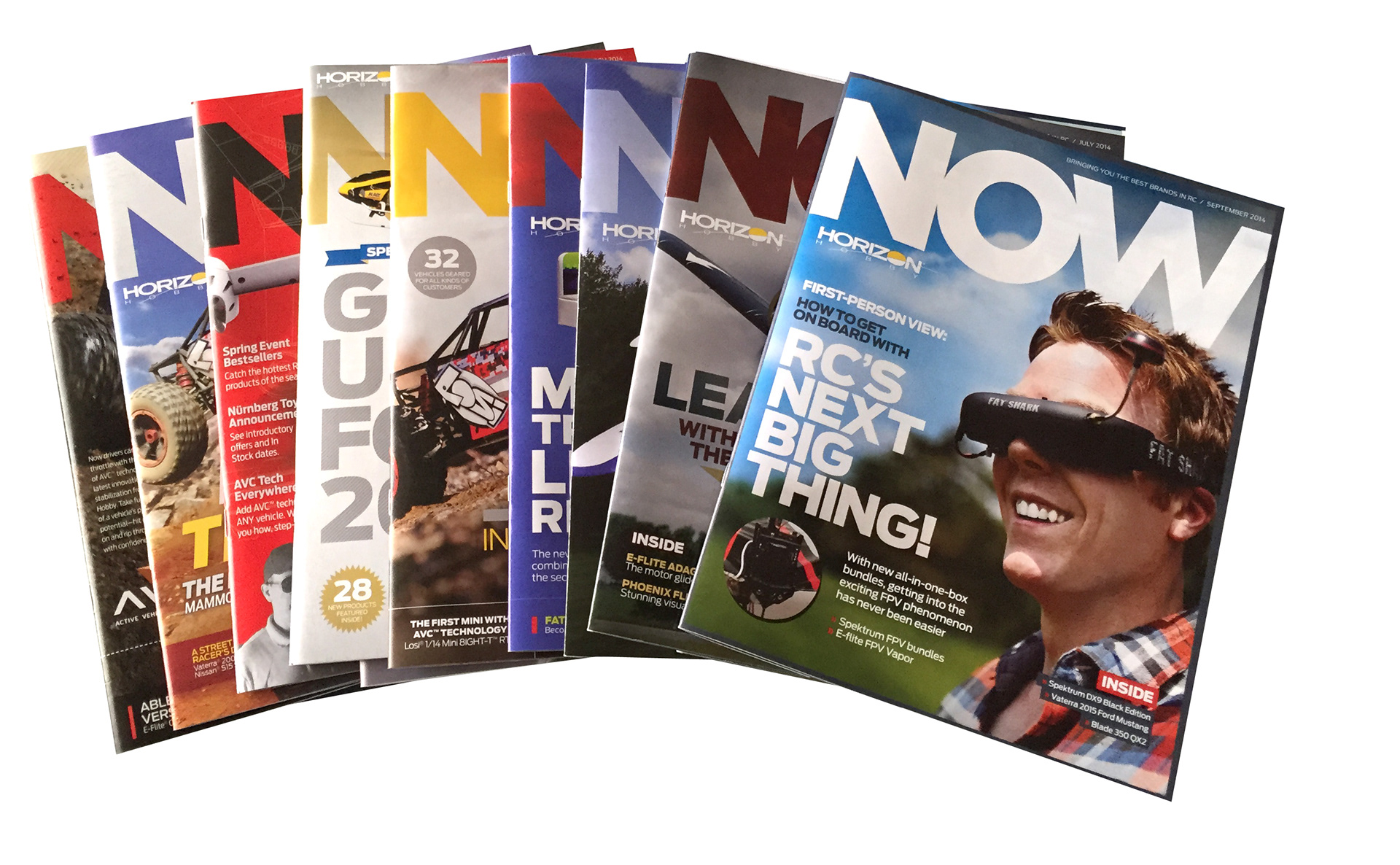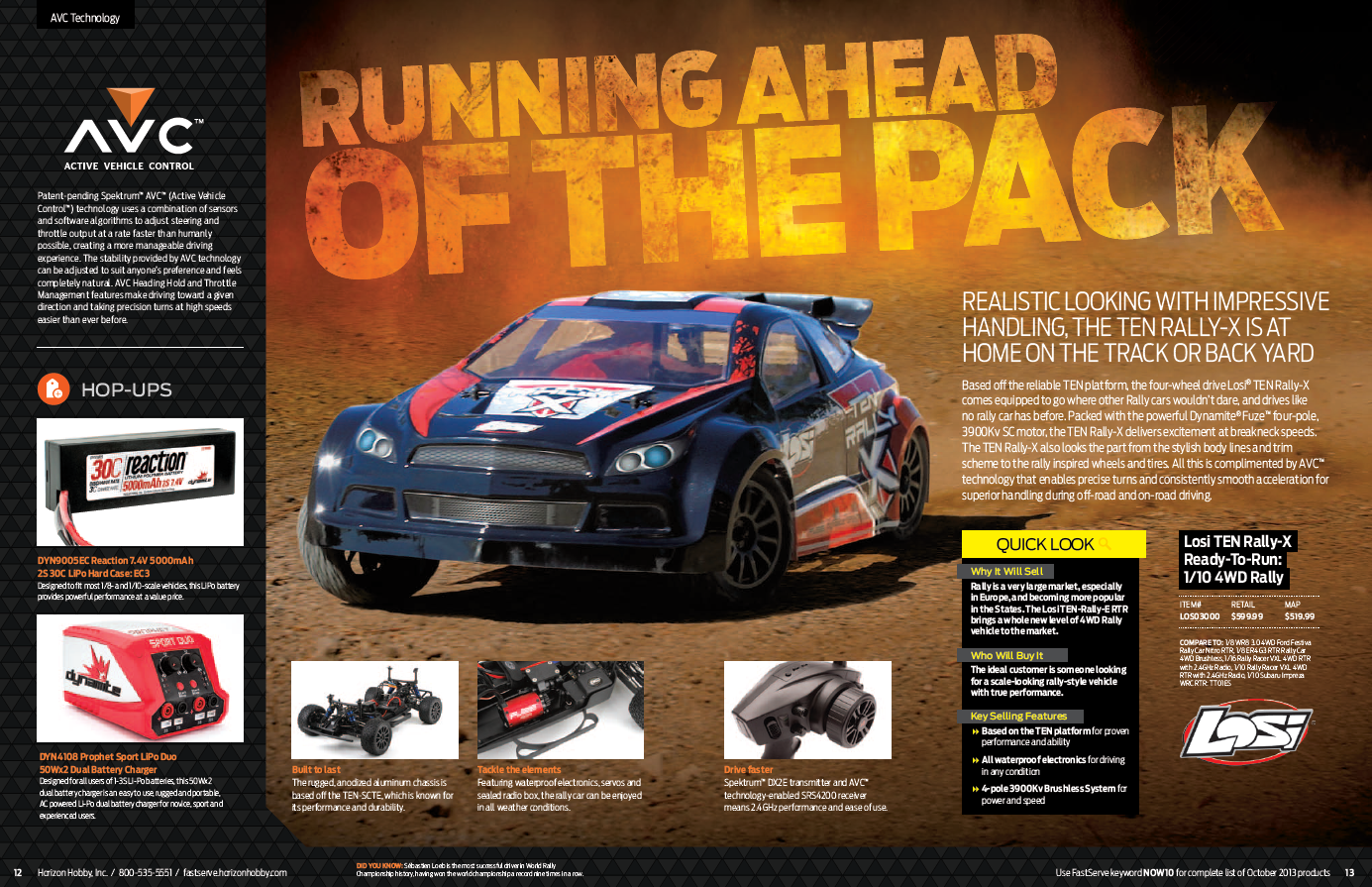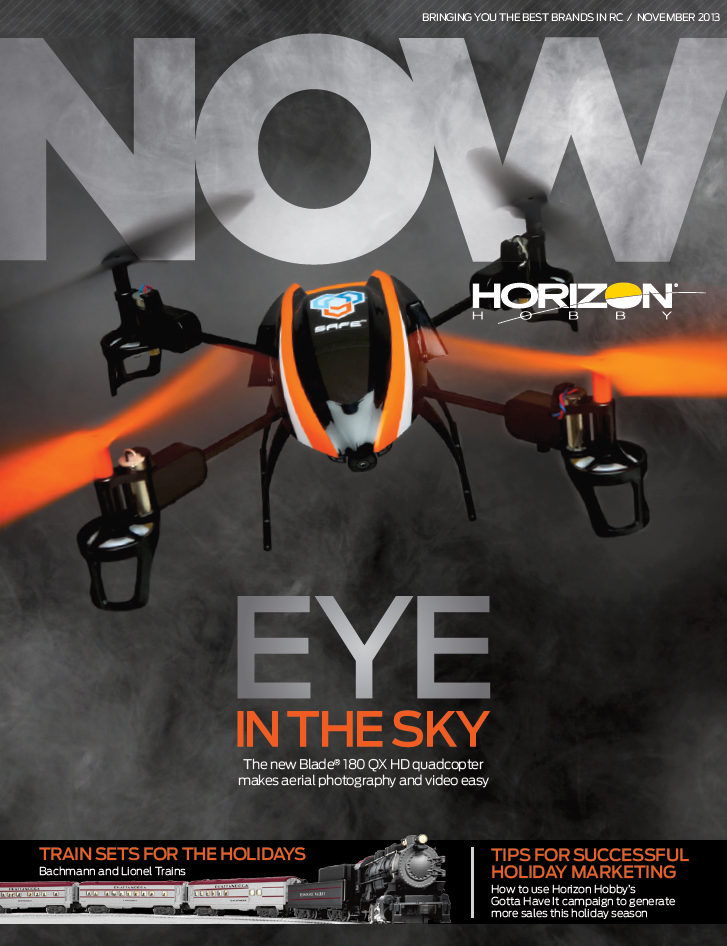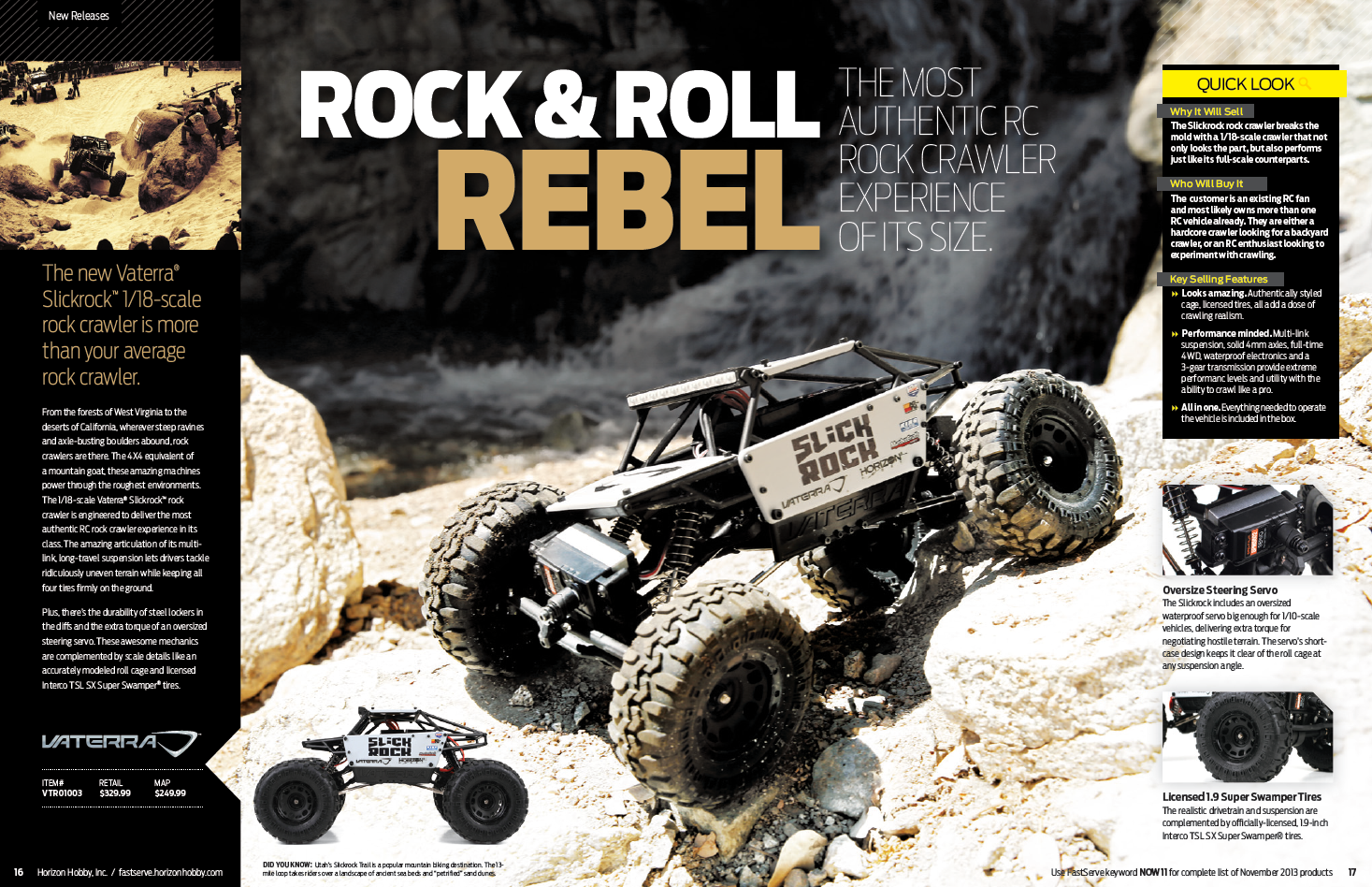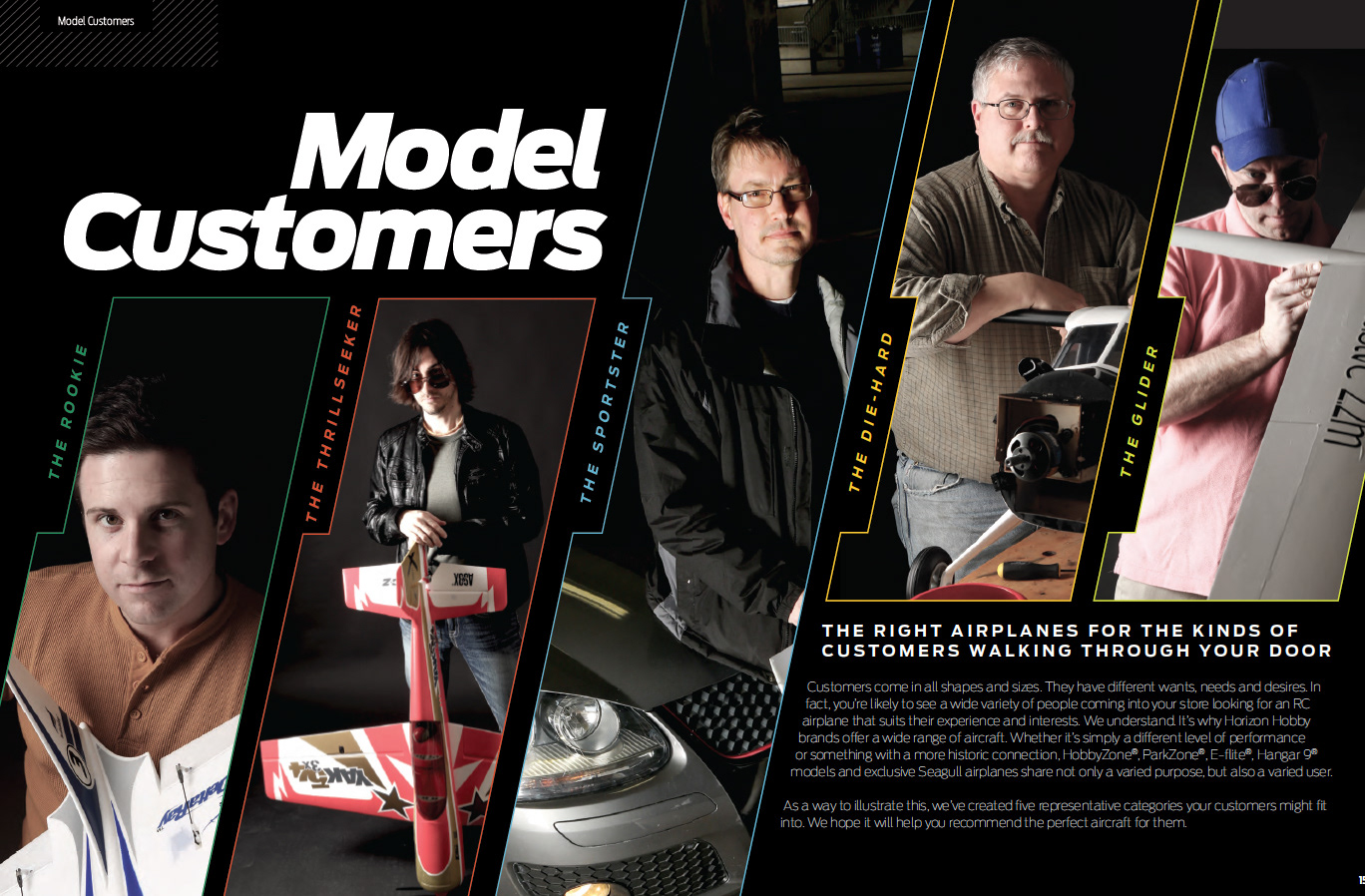 The magazine has evolved a great deal since it's inception. Seventeen issues later, we've taken on-board feedback from dealers and from our own sales team to refine how we talk about the products. The magazine is now more consumer-friendly so dealers can share it with their customers. The sales team has noticed a marked improvement of sales when a new product is included in the magazine.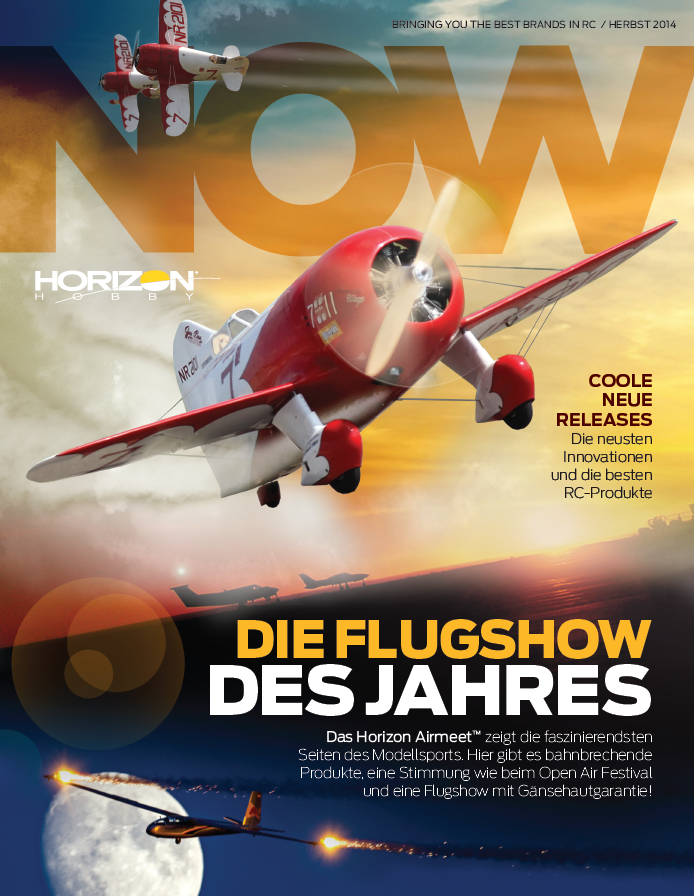 German-language and EU-focused editions are now created on a quarterly basis as well.